The JK Wrangler's Last Hurrah
There seems to be some "buzz" lately as the realization starts to set in that the JK Wrangler's reign is almost over, at least when it comes to new purchases. That's right, we are officially in the last year the model will be produced.
I've mentioned it before and stand by my thoughts that much of the JL "shockers" have been nothing more than rumors (possible initiated by FCA themselves) to keep interest in the JK. Let's face it, the human species doesn't like change. More times than not, they would rather keep what they don't like (yet know) than chance anything that is unknown. It doesn't take much for those on the fence about a new Wrangler type purchase to feel more secure about jumping in now, before the JL is released.
While there hasn't been many "official" spy shots released, one thing is already clear. The new JL is shaping up to be more of a JK rework than the "all new" model that was initially rumored long ago. We heard about independent suspension, aluminum tubs, and even a non-removable top. None of which are coming to fruition. As such, it is likely that buyers trying to avoid the next generation are starting to stall. Evidence of this is in the recent announcement that the JK Wrangler will have several "Special Editions" for it's final model year.
I'll hand it to FCA… they know how to work us! I can only imagine the marketing meeting; "How do we keep JK sales up with very little investment or changes and the JL just around the corner? I know, put some stickers on it and call it something special,… better yet limited edition!"  This isn't their first time playing this card either. Remember the "Rubicon 10th Anniversary Editions" everyone was so excited about because they thought they were getting something special, only to have the same features be available to this day as a "Hard Rock" package?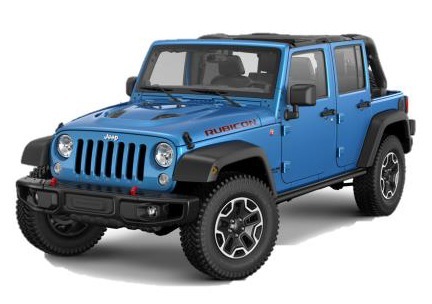 In spite of FCA's trickery, there are other reasons why it might make sense for you to jump onto the JK/JKU bandwagon. It has proven to be a very capable and reliable trail rig that travels comfortably as well. There are TONS of off-the-shelf upgrades and modification parts available, and information is everywhere to help you install them. Even if the JL is great, it will take some time for aftermarket manufacturers to tool up and start making parts for them. If you're in it for the long game, it might make sense to take pause. History shows us that each Wrangler type has been better than it's predecessor in many ways. Jump now and you may find yourself wishing you waited this time next year.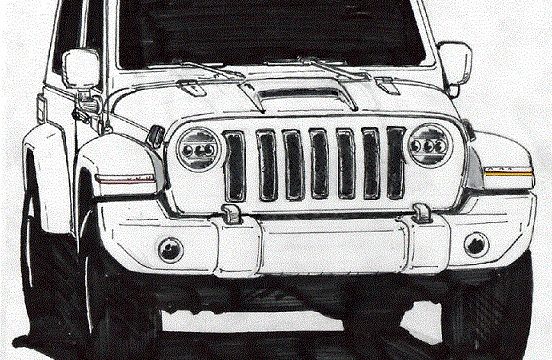 The article below calls out the special editions and when you will likely see them available.
---
Larry P. Vellequette with Automotive News

Jeep is stretching out consumer interest in the outgoing JK Wrangler by offering a number of special limited-edition packages over the next year while consumers await the arrival of the redesigned JL Wrangler in the second half of 2017.

The first two limited runs — the 2017 Wrangler Sport Freedom edition and 2017 Wrangler Sahara Winter edition — were detailed to dealers in their November ordering books.

Both go on sale in December, with the Freedom edition running only until February, and the Winter edition scheduled to run until May, according to dealer ordering information seen by Automotive News. A Jeep spokesman declined to comment.

The moves follow Jeep's tradition of using limited-edition models to keep demand for the Wrangler strong. Wrangler sales in the U.S. are on the decline for the first time since the Great Recession this year as consumers await what promises to be a more fuel-efficient but still-capable replacement for the off-roader.

The Wrangler Sport Freedom edition will come with Freedom star hood and rear fender decals, an American flag driver side front fender decal and other interior and exterior badging. It will also feature 18-inch Sahara mid-gloss granite crystal wheels, a new rear heavy-duty cast differential cover, black fuel filter cover and taillamp guards. The sticker price will be $30,690 for the two-door Sport Freedom edition, and $34,590 for the four-door Wrangler Unlimited Sport Freedom edition, both including shipping.

The Wrangler Sahara Winter edition features new LED headlamps and fog lamps, standard remote start (with the automatic transmission), premium off-road rock rails and a standard hard top, with optional body coloring. It comes adorned with hood, driver side fender and rear fender decals, along with other special badging and accents. The sticker price will be $37,440 for the two-door Wrangler Sahara Winter edition, and $41,240 for the four-door Wrangler Unlimited Sahara Winter edition, including shipping.

Later in 2017, Jeep plans to offer other limited-run editions. However, their detailed specifications have yet to be announced. According to internal sources, they include:

• A Sport Big Bear edition, available from February until July

• A Sahara Chief edition, available from March until June

• A Sahara Smoky Mountain edition, available from March until July

• A Rubicon Recon edition, which will replace the Rubicon Hard Rock when it ends production in February. It is scheduled to be available until JK production ends in September 2017.

The JK Wrangler has been in production since 2006 and has undergone several upgrades over the years to improve its interior and powertrain. Despite its age, the Wrangler has remained one of the brand's best-selling vehicles, with U.S. sales more than doubling since 2010 to more than 202,000 last year with little or no incentives. Through October of this year, however, Wrangler sales have slipped 5.7 percent.

Production of the JL Wrangler — which will have an available eight-speed automatic transmission, an available turbocharged four-cylinder engine and a more aerodynamic shape to greatly increase fuel economy — is scheduled to begin in mid-2017.

The JL Wrangler will be built at Fiat Chrysler's Toledo Assembly Complex after the portion of the plant that currently builds the unibody Jeep Cherokee is retooled, beginning in March, for body-on-frame construction.

FCA will begin a limited retooling of its Belvidere Assembly plant in Illinois next month to continue producing the Jeep Cherokee.